Sedan or hatchback - which is the better choice for car rental?
The differences between the two types of cars are not only in appearance.
Both types of cars have their pros and cons, which makes choosing a customer quite difficult. The name hatchback implies a shortened rear end of the body compared to the sedan or station wagon.
The hatchback has a tailgate that lifts up and the cargo compartment and passenger compartment space can be combined into one. The hatchback is generally considered more practical than sedan cars for car rental. Sedans are a type of car with a three-volume structure. Characteristic in the construction is that it is a closed type of body, the shape of which is more resistant to torsion during movement. Usually in the passenger compartment of such a car are created three separate areas - engine compartment, passenger compartment and luggage compartment.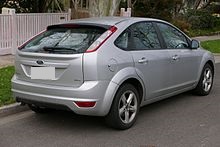 In recent years, hatchbacks have entered the market powerfully, trying to displace sedans, which in turn still have a lot of supporters. First of all, because of their representative appearance, as many believe that with this type of car they look far more serious in the eyes of others.
The most noticeable advantage of the sedan is in the large trunk compared to a hatchback of the same class. One of the most striking examples of this is the Ford Focus, which is available in both variants. In the sedan the volume of the trunk is 411 liters, and in the hatchback - 316. The difference of nearly 100 liters is quite a lot, especially for some people who need space for more luggage. The ratio is similar for Mazda3 - 408 against 308 liters. Fans of the sedan point to another plus of the sedan, associated with the luggage compartment. In the case of a hatchback, it is not separated from the cabin, which can lead to an odor (if the load in the trunk gives off such). Noise is also higher than with the sedan, as the hatchback's construction insulates the luggage compartment's insulation to a minimum.