Rent a car Sunny Beach
Sunny Beach is an attractive place for summer holidays for guests from all over the world. Bulgaria is becoming an increasingly serious player in the tourism market, especially among the European public.
Sunny beach is one of the most popular tourist destinations in Bulgaria in summer. Sunny beach attracts thanks to the many attractions of our country. Sunny beach is a popular tourist and party destination. The climate is hot in summer. Temperatures are often around 28°C- 30° C in the summer months.
July and August are the busiest month for tourists.
Rent a car Sunny beach with Bravo is one of the best ways to visit all popular attractions and explore the cities near Sunny beach without spending a lot of money on your travel. If you plan to travel with your rental car around Sunny beach , there are different places to visit.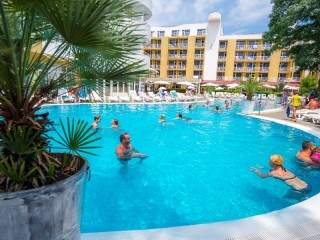 Bulgaria is a part of a large European family, offering security, clean nature with a mild climate, rich cultural and historical heritage, good food and relatively low prices. Sunny Beach is now an attractive summer vacation destination for guests from all over the world. It can be said that the resort competes successfully with leading European destinations such as Mallorca, Costa del Sol, Ibiza and many others. Ravda , Nessebar , Sunny Beach , Sveti Vlas is already one of the largest tourist destinations in Europe.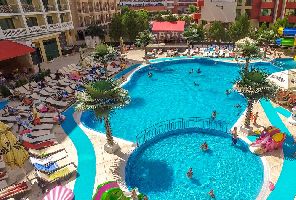 For the last few summer seasons it is absolutely valid that the main tourist flow, especially during the high season - July and August, to the high level big hotels, especially on the first and second line in the resort, are mainly families with children who have chosen the all inclusive service .
The beautiful clean beach with fine sand and shallow bottom, without dangerous sea inhabitants, with the world-famous Blue Flag, attracts many tourists. Combined with quality accommodation in a good hotel with delicious food and good animation, as well as low cost of additional services, the proximity of a stroll around Old Nessebar - part of the UNESCO World Heritage Site, provides the conditions for a complete family vacation.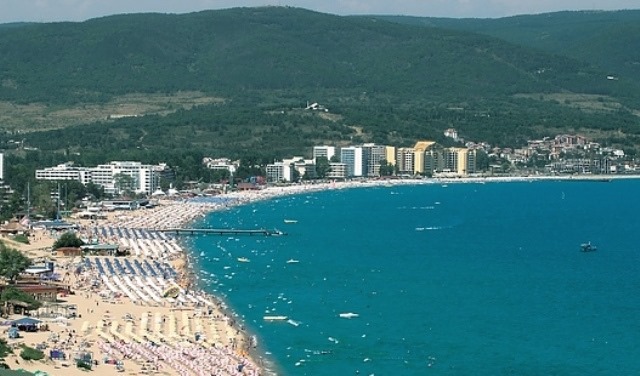 Bravo rent a car Burgas offers car rental in Sunny Beach.
Customers can rent a car in Sunny Beach and return it if they wish in Sunny Beach or at Burgas airport before flying home. Our services are to make the use of car rental convenient and practical for the client.
The car can be also be hired at the airport of Burgas and returned where is convenient to the tenant. Many of our clients have vacation properties in Sunny Beach-apartments or houses, villas in the villages near Sunny Beach. They tell us that it is much better for them to have a car when they are in Bulgaria Sunny Beach.
On the first line in Sunny Beach are located some of the most preferred holiday hotels in the resort. Some of the four star hotels have a private area with free sun loungers and umbrellas, directly on the beach in front of the hotel. In most cases, sunbeds and parasols (umbrellas) are included in the price.
How to book

Book cheap car hire fast and easy in Bulgaria. No credit card needed.
Fill in your rental dates in the yellow Search form , view our offers for your period and choose the car you want.




Contacts
Call us or send us e-mail
Bulgaria, all towns
Burgas Airport
Varna Airport
Tel.+359 876 490 133
E-mail: rentbravo@gmail.com