For the comfort of clients we offer car rental service at
Burgas airport (BOJ )
.
Car pick -up and car drop-off
rent a car Burgas airport is available 24 hours
a day .There is
no additional charge for out of hours
.
Rent a car Burgas airport BOJ is a simple travel solution for your holiday.You can always get cheap car hire services at Burgas airport. It is best you book your car hire in advance to ensure your rental vehicle. At peak travel times, in high season car hire can be limited and sometimes there may not be any vehicle available. We therefore advise you to book early for the summer and holiday season and you will have a car waiting at the airport. Our rent a car Burgas airport teams will be waiting to greet you and are always on hand to give advice on getting around in Burgas or Bulgaria. Rent a car Burgas airport is a way to discover places outside the touristy routes and move freely around the area. You may
book car rental online
through the Search form. It is advisable to book a car online for Burgas Airport before departure, as it guarantees you a car and saves you both money and time.
Burgas in the southern part of Bulgaria is an excellent starting point to find out more about the Black Sea coast. By hiring a car in Burgas you will see in a very short distance a large number of attractive places. That's why rent a car Burgas airport is always worth to see interesting sights. Rent a car Burgas airport is cheap when you see the best deals and book a car in advance. In high season it is difficult to find a free car cheaply upon arrival at Burgas airport.
Rent a car Burgas airport is on high demand among tourists coming to Bulgaria. They want to be mobile and to explore Burgas and its region on the Black sea coast to the full. Bravo provides car rental at Bourgas airport service. Our staff are friendly and reliable. They can offer you some useful tips and information about the beautiful attractions in Bulgaria. At Burgas airport you can fast rent a car. You can book a car that you like online on the website right now. The payment is on the spot when you pick up the car.
Rent one of our cheap cars and to take a low-cost road trip in Bulgaria, enjoy the surrounding Burgas area with total freedom, with no schedules, without being tied to any place and routine. Bravo specialises in providing low cost car rental services to customers visiting Bulgaria and it is the perfect choice for your rent a car BOJ Burgas airport. Rent a car Burgas airport from our fleet through the site comparing the best deals. Bravo provides customers with freedom of choice - vehicles of various categories and opportunity of car rental at the airport of Bourgas.
As soon as you land at Burgas airport and go through customs airport controls, you can sit in a rental car and begin an unforgettable adventure.Customers are offered reliable cars for rent Burgas airport , possibility of round-the-clock order of car rental service and you can hire a car for any period, for example, for several days.
Bravo makes you an attractive offer with outstanding value for money. If you wish to hire a car at Burgas airport, you can arrange it with Bravo. We ensure that it is easy to hire a car that meets your requirements. With Bravo rent a car Burgas airport your rentals will save you money. Our prices are fair and transparent with no hidden surcharges or costs. One of the cheapest car hire in Burgas airport is Bravo.
Our services for the rent a car Bourgas airport are very convenient even when compared to public transport. Immediately upon arrival at the airport, you can rent a car and start your journey. It is much easier to make purchases, get to the beach, sea, renting a car.
Burgas Airport BOJ
( Летище Бургас, Letishte Burgas) and also known as Sarafovo Airport is an airport in southeast Bulgaria. The airport is located near to the north neighbourhood of Burgas, Sarafovo. Is it possible to rent a car immediately, arriving at the airport.Тhe best solution would be to hire a car at the airport of Bourgas and travel around the entire city. Behind the wheel enjoy driving in Bulgaria, Burgas region. Rent a car at Burgas airport is very convenient and profitable. When you rent a car in Burgas, you do not have to worry about insurancess, maintenance, condition of the car- all this will be done for you by the car rental company Bravo rent a car. Bravo car rental company is the best choice for rent a car in Bourgas airport. BOJ is one of the four main international airports in Bulgaria, along with Sofia and Varna airports. It the second largest airport in the country.
The airport is near the main road Е 87. This road is in a good condition and with your car hire, you reach quickly and conveniently your holiday destination. Bravo car rental offers a car hire in Burgas airport. If you travel with kids, order your baby or child seat. Some of the most attractive summer Black sea resorts and towns are located near Burgas Airport. This is one of the many reasons why tourists choose Burgas Airport as their starting point. Sunny beach, Nessebar, Sveti Vlas, St.Vlas, Ravda, Aheloy and Pomorie are situated north of BOJ. Sozopol, Primorsko and Lozenets are situated south of Bourgas. Rent a car Burgas airport is a great way to get to or from the airport .
The international airport Burgas Sarafovo serves a huge number of passengers in the summer from middle of May to middle of September. Bravo company renders services in the field of rent a car Burgas airport. Find a car for hire at the airport Bourgas from cheap class, wagon and automatic for your preferences. You can also rent a child car seat and booster.

Location Burgas international airport
The airport is easily accessible by roads and motorways. If you are using our own transport, just follow the road signs to Burgas and Burgas airport.
How to get to Sunny Beach from Bourgas Airport by car ?
If you want to get to Sunny beach from Bourgas Airport by car, drive to the north-east along the road 9 / E87.St. Vlas is situated close to Sunny Beach and all its attractions about 3 km north of the resort. The holiday complex Elenite is situated 5km east of the town of Sveti Vlas along the coast, in the foot of Stara Planina.
If you are traveling to Bourgas and the resorts south of the town, Chernomorets, Sozopol, Tsarevo, Primorsko: drive south through the center of Bourgas and continue south on route 9 / E87.
If you are traveling to the west and north-west of Bulgaria and to Sofia: travel west on the A2 motorway.
Get to Byala, Obzor, Varna and the nearby resorts of Burgas you can drive north on route 9 / E87 and continue on the A2 motorway.
Parking Burgas airport (BOJ)
All guests of the airport can use the paid parking. The parking lot has parking spaces for 199 cars and works 24 hours every day.
The parking is in front of terminal arrivals.
Parking
rates
at Burgas airport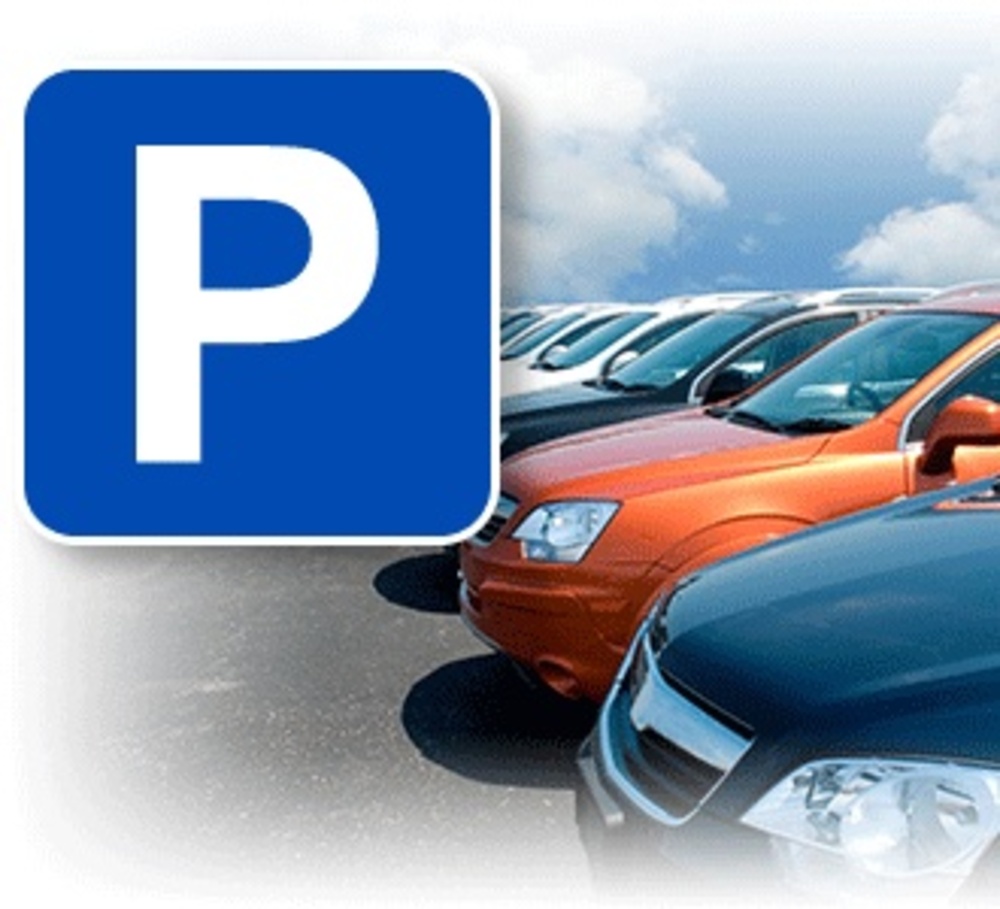 Million travellers from all over the world use the airport each year. The terminal building gets extremely busy during high season. The new modern passenger Terminal 2 was officially opened 29 December 2013 .The new modern facility began work as welcomed its first guests with many gifts. One hundred and fifty-eight passengers on airline S7 Airlines ( Siberia Airlines) from Moscow Domodedovo Airport were welcomed by the management of " Fraport Twin Star Airport Management" in the new Terminal 2 . Rose - a symbol of Terminal 2 was the basis of the surprises prepared for arriving and departing passengers on 29 December 2013 .
Bourgas Airport welcomes new in 2014 with a new face - modern, welcoming and friendly, modern service systems that meet the highest European standards.Designed by renowned designers and architects, the new passenger terminal combines modern decor and unique holiday atmosphere intertwined ideological symbol of Bulgarian rose.
Large commercial properties with attractive shops, cafes and restaurants complement the welcoming atmosphere in the new building. Book your car rental in Bulgaria and pick it up any time you arrive in Burgas airport.
Burgas Airport BOJ - the second-largest passenger airport in Bulgaria. Burgas Airport welcomed more than 2 million passengers last year, and this number will increase in the coming years after opening the new terminal. The airport offers a variety of services, such as duty free shops and everything that a traveler requires. If you wish to travel to Bourgas, you can take the car and drive in Bulgaria. Book cheaply rent a car at the airport in Burgas Bulgaria. Book economy car rental class , comfort and family, with automatic gearbox, and 7 seater minivan. Bravo rent a car Burgas Airport -payment on arrival and on-line reservation without a credit card to book a car.
Burgas Airport
is the busiest airport in Bulgaria in summer. Rent a car in Burgas or at the airport of Burgas (BOJ) with Bravo car hire and main holiday places in summer. When you arrive at Burgas airport BOJ you can speedy and efficient hire your car rental without lining up at the counters trying to compare prices on rental cars. When booking with Bravo rent a car Burgas , you save both money and time. Booking your car rental Burgas airport before your arrival is highly recommended. Once landed at the airport , you can pick up the vehicle and drive away without the hassle. You can hire your vehicle at the airport of Bourgas and tour the region. Burgas Airport - sometimes spelled Bourgas - is the second busiest airport in the country. Burgas airport is the point of entry for millions of tourists who come to visit Bulgaria Burgas area. Burgas airport is situated in a picturesque bay on the southern Bulgarian and is close to one of the main holiday resorts on the Black sea coast Sunny Beach and all of the other great tourist destinations in the area. Buy a flight ticket to Bourgas airport and immediately after that, you can book the vehicle you like. Rent a car Burgas airport can be arranged by filling out the reservation form on our website so that on your arrival at the airport in Bulgaria, the rental car will be waiting for you. The booking can be also sent to our e-mail. The rental car will be there and as soon as you land, you will be able to load and fit all the luggage in it and to start your exciting journey. Early bookings save your money. Rent a car Burgas airport Bravo offers the customers the best value for money to hire a car for their holidays in Bulgaria. Choose from the wide range of models and explore the country at your rhythm. All vehicles have air-conditioning. We check flight status and airport delays for airline flights so we are aware if you arrive early or with a delay.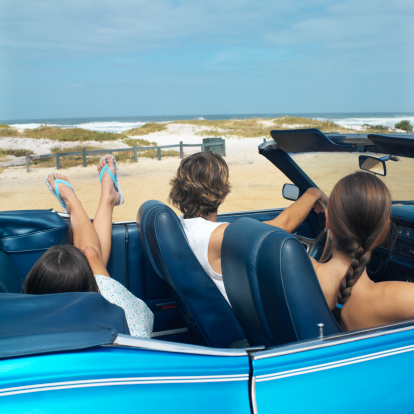 There are lots of airlines that make use of this airport. Coming to Burgas Bulgaria is one place to be because of the vast attraction centers around it. There are lots of facilities that have been built for luxury and comfort of the passengers. There are lots of airlines that make use of Bourgas airport Bulgaria as their main hub. These airlines include the BH Air, Bingo Airways, British Airways, Bulgaria Air, Bulgarian Air Charter, Carpatair, Adria Airways Airlines, JP Aer Lingus Airlines, EI Aeroflot Russian Airlines, SU Air Baltic Airlines, BT Air Via Airlines, VIM Arkefly Airlines, OR Belavia Airlines, B2 ,BGH Bulgaria Air Airlines, FB Bulgarian Air Charter Airlines, BUC Condor Flugdienst Airlines, DE Finnair Airlines, AY Georgian Airways Airlines, A9 Germania Airlines, ST Germanwings Airlines, 4U Jetairfly Airlines, JAF Luxair Airlines, LG Malmo Aviation Airlines, TF Niki Airlines, HG Norwegian Air Shuttle Airlines, DY S7 Airlines, S7 SAS Scandinavian Airlines , SK Smart Wings Airlines, QS Thomas Cook UK Airlines, TCX Thomsonfly Airlines, TOM Transaero Airlines, UN Transavia Airlines, HV Travel Service Spain Airlines, VSG TUIfly Nordic, 6B Ukraine International Airlines, PS Ural Airlines, U6 VIM Airlines, NN Wizzair Airlines, W6 Germanwings and many others. The arrival and departure of a customers have been taken care of with the great facilities that takes care of their needs and desires.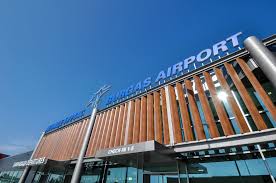 The main airport serving Sunny Beach is Burgas airport. Sunny Beach (Bulgarian: Слънчев бряг, Slanchev Bryag) is a major seaside resort on the Black sea coast. Bourgas is also the main airport serving the sea resorts St. Vlas, Pomorie, Aheloy, Ravda, Obzor, Nessebar, Sozopol, Chernomoretz. Sunny Beach is the largest resort in Bulgaria with many large hotels. The simplest way to travel to Sunny Beach is to take a flight to Burgas international airport. Sunny Beach has a very small permanent population, but during the summer the resort is home to many thousands of tourists. Our friendly staff members will welcome you and point you in the right direction, or give a recommendation on local tourist attractions, accommodation, restaurants and more! The best way to enjoy Burgas region at its full is to hire a car from Bravo and drive freely throughout the region and enjoy its natural beauty and sunny weather.