Foreign tourists prefer to rent a car in Bulgaria
Foreign tourists prefer to rent a car in Bulgaria for their stay. Тourists in Bulgaria start to use more and more the service of car hire in Bourgas. With us Bravo rentacar Bulgaria, you can quickly and easily hire any car at a very low price. There are several advantages of hiring a car. When you hire a car, you are free to visit the places which you think are worth seeing and when you want, you have control over your time. The tourists become independent from the public transport, buses' routes and schedules and with their car they can get where they need to go. With your car hire in Bulgaria, Burgas you can reach places which are not reachable by public transit. You will be able to enjoy the pristine nature untouched by man. There are still several virgin beaches , untouched by man along the Black Sea coast.
Bulgaria became a member of the European Union in 2007. As a member of the EU, Bulgaria is an increasingly attractive destination for both tourists and property buyers. There are lots of worthseeing places in Bulgaria.In addition to this the country has attractive and varied physical landscape and climate. Holidays to Bulgaria are also growing in popularity because of the great range of hotels and resorts that cater for everyone. In the recent years the rent a car service in Bulgaria has been growing because of the increasing interest and search for car rental in Bulgaria. Foreign tourists prefer to rent a car in Bulgaria and to discover this breathtaking country on their own. Hiring a car can provide you the same opportunities like your own cars would have, such as the benefits of travel and convenience.
The bulgarian tourists who arrive at Burgas airport have the opportunity to use the car rental service offered by Bravo rent a car Burgas. For convinience of all guests of Burgas Bravo provides rent a car at Burgas airport 24 hours, 7 days a week.There are no additional charges for out of hours and for hiring the car at the airport. If you're planning a trip to Bulgaria, you can
book your car rental online
in advance. We recommend to make a reservation for car hire , especially if you plan on travelling in the peak of the tourist season in Bulgaria. With Bravo rent a car Burgas you will book a car at low, cheap car hire price. The company provides a wide variety of vehicles to choose from. There are available different options for you. From cheap economy cars , station wagon , estate cars to minivan, 7 seater cars and with automatic transmission. Besides this, for peace of mind you can hire a fully insured car. We offer that service to be able to enjoy your holiday without having to worry about anything.
Furthermore , if you are on a family holiday with your kids, it is much more convinient to travel on a car by your own. You can controll your own pace and time. You don't have to worry about stubborn drivers, uncomfortable seats when travelling. With renting a car, you can have more freedom. If you are a small group or a large family, then you can hire 7 seater car or a minivan. A 7 seater car is more comfortable for long trips. Minivans with 7 seats have three independent seats in the middle row making it much easier if all the children need child seats.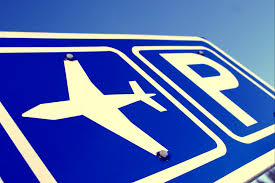 Most of foreign tourists prefer to rent a car in Bulgaria just right at Burgas airport. Burgas region is not so big and you can reach to your destination very easy.The main roads are in good condition and there are different petrol stations in the area. Petrol stations normally have a small shop to go with them which sells snacks, coffee, milk, and a few other basics - almost anything that you might need in a hurry. Once you land at Burgas airport, you will have a car waiting for you. You will receive your vehicle with a full tank of fuel and can drive away to your destination .If you have any questions, please do not hesitate to ask our agents. Our friendly staff will give you the information you need and useful tips for your stay in Bulgaria. Burgas offers a lot of beautiful and amazing places that every tourist deserves to visit.The old town of Nessebur is located 30km north of Burgas. It lies on the Black Sea coast of Bulgaria. Nessebar is a popular Bulgarian holiday destination. Its abundance of historic buildings prompted UNESCO to include Nesebar in its list of World Heritage Sites.Sozopol is another picturesque century old town in Burgas region. Sozopol is famous for its ancient and renaissance buildings.The city is located 30 kilometers to the South of Burgas. Many large luxury holiday resorts were constructed in the Bay of Burgas .
Rent a car Burgas, Bulgaria and Bulgaria car rental is available at cheap prices at
www.rentacarburgas.com
.
Rent a car in Burgas several routes in Bulgaria
Rent a car in Burgas Bulgaria is one of the best ways to get to know yourself with this country. Bulgaria is a country rich with attractions, so when planning your trip, you are limited only by the duration of your holiday. Car hire in Bourgas will help you to take a fascinating journey through the most interesting and beautiful cities in Bulgaria. If your intention is to travel by car in Bulgaria, you can start and finish it in Burgas- Burgas airport Sarafovo. Bourgas Airport (BOJ), Sarafovo is a popular gateway for holidaymakers to Ravda, Nessebar, Sunny Beach, Obzor, Pomorie, Sozopol, Chernomorets. There are lots of flights of different airlines in Airport Burgas in the high season. We can book and deliver a car, such as BMW, Mercedes C, Audi and minivans such as the 7-seater minivan Opel Zafira, VW Sharan and vehicles with automatic transmission Toyota Yaris, Vw Golf. Car rental in Burgas Bulgaria can be for a period of a week or 3 months. Rental price depends on the brand of the vehicle and the lease term. When travelling with children, you will need a child car seat. To get your child to the airport and when you get to your destination.
You can hire a car in Burgas and other cities in Bulgaria from economy car class, wagon or a vehicle with automatic gearbox.
Here are just several routes in Bulgaria .
Burgas-Pomorie Ravda-Nessebar-Ravda-Sunny beach-Elenite- Sveti Vlas
Burgas- Sunny Beach -Biala -Kamchiya- Varna
Burgas-StaraZagora -Plovdiv
Burgas -Kazanlk-Shipka -Karlovo
Hire a car in Bourgas and visit Nessebar, Sunny Beach and Sozopol. With a private car traveling through Bulgaria becomes pleasant and cheerful. Rent a car in Bourgas Bulgaria is a great way to get your own impression of the country, to make your own travel plans and to visit, and see the places in which you are interested. With so much to see and do, car hire in Burgas allows you to explore interesting and exciting places of interest while you are in Bulgaria.
How to book

Book cheap car hire fast and easy in Bulgaria. No credit card needed.
Fill in your rental dates in the yellow Search form , view our offers for your period and choose the car you want.




Contacts
Call us or send us e-mail
Bulgaria, all towns
Burgas Airport
Varna Airport
Tel.+359 876 490 133
E-mail: rentbravo@gmail.com