Cheap car hire in Burgas
To explore the main attractions of Burgas and the region using the public transport is not very convenient, since in some places public transport does not go at all or goes on schedule. If you want to visit the picturesque foothills of Burgas or admire the fantastic scenery of the Black Sea coast car hire is the best choice.
Our service-
cheap car hire in Burgas
satisfies customers needs of comfort and convenience. Today car rental in Bourgas, Bulgaria has become more affordable, more convenient and faster. You can book and hire a car for any period you want.
Cheap car hire in Burgas includes modern models like Vw Golf, Toyota Yaris, Opel Astra, Audi A4, Vw Passat, Ford Mondeo, Nissan Primera, as well as seven seater cars, minivans -Opel Zafira, Vw Sharan and Ford Galaxy. In Bourgas you can arrange your Bulgarian car hire from economy cheap cars , comfort, station wagon, 7 seater ( car with seven seats), mini-vans and cars with automatic transmission for any period. The car rental period may be several days, months and longer. You can order to be met at the airport and railway stations, book a car for your holiday in Bulgaria.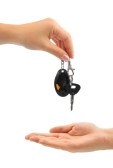 The cost of car hire in Burgas depends on the car hire class and the rental period .In the high season rent a car from cheap car class can cost -16 euro per day and a car station wagon -18 euro per day. The petrol station in Burgas offers different kinds of fuel. According to drivers in Burgas the most popular is petrol - 95. Before driving off, you should check out with the manager the type of fuel necessary for refueling.
Here are some ideas for vacation in Bulgaria Burgas
If you want to escape from the noise of the big resorts on the Bulgarian Black Sea coast, you will surely like our ideas for vacation -small beaches on the Bulgarian Black Sea coast. Escape the bustling cities and get back to nature. Driving in Bulgaria Burgas region can be the best way to access certain areas of the country and places that are not well connected by train or bus services. Make use of car hire in Burgas to get out of the city and explore portions of the sandy beaches.
Arcoutino
Arcoutino is a small beach, 10 km from Primorsko, near the river Ropotamo. From the beach Arcoutino there is a nice view to the island of St. Thomas. Fans of nature will enjoy the variety of bird species.
Taukliman (Bird Bay)
Taukliman, also known as the Bird Bay is an area near Kavarna ant the resort Rusalka. The beach and the karst area in the region were formed after a landslide. The beach is small but very picturesque. You can stay in Kavarna or Rusalka and take sunbath on Taukliman.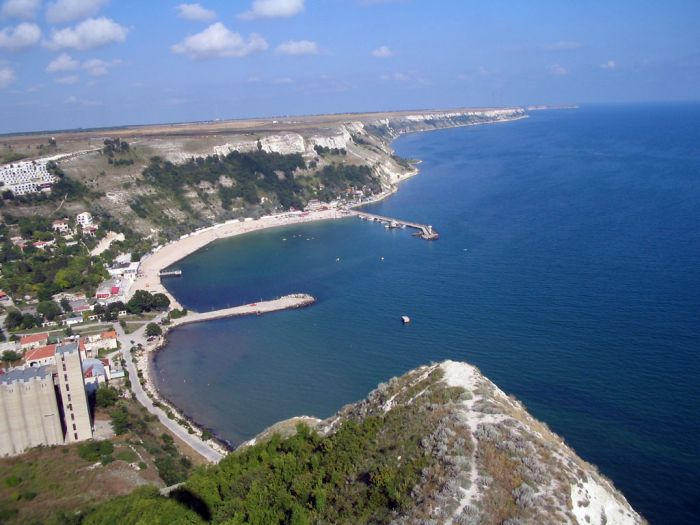 Alepu
The beach Alepu is 7 km. away from Sozopol. Here you can observe different species of birds and animals, so take your camera. The beach is a favorite place for nudists.
Arapia
Arapia is located between Tsarevo and Lozenets. Nearby besides camping area , there are hotels and guest houses.
Varvara and the Dardanelles
Varvara Beach is located near the village of Varvara. The beach is long over 100 m , it is ideal for sunbathing. If you prefer underwater adventure, you must visit the Dardanelles area, which is a favorite spot for divers and nudists.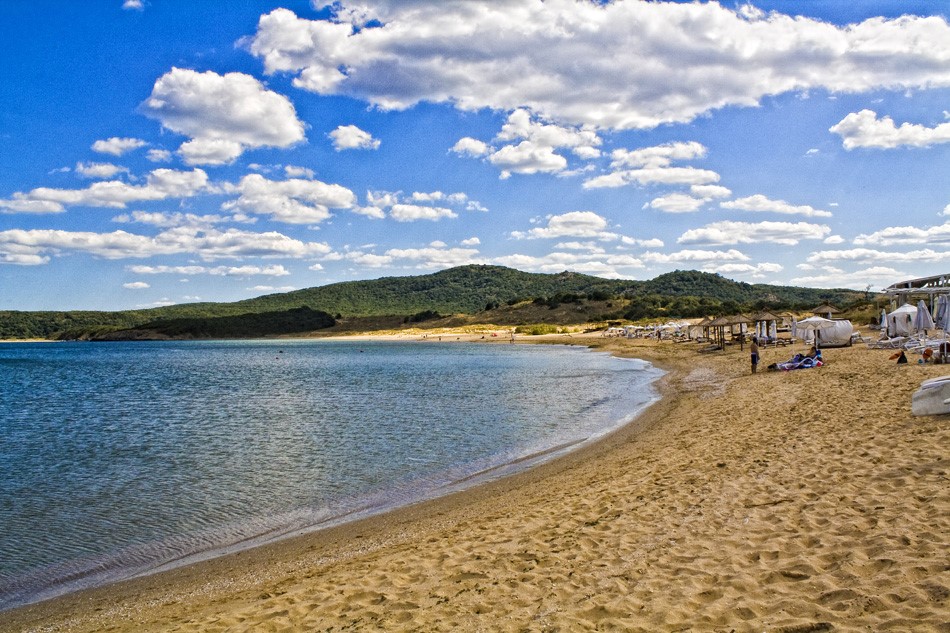 Car hire in Burgas is essential if you're looking to explore all that these beautiful beaches. In recent years, the holiday village of Lozenets became an attractive seaside oasis for those who want to escape from the crowded and expensive resorts on the Black sea coast. Lozenets is a relatively new village, but quickly became a popular recreation area on the Black Sea. The former fishing village now fully converted into a neat and cozy resort . Lozenets is situated about 60 km away from Bourgas, 10 km of Primorsko and about 460 km from Sofia, on the road between Kiten and Tsarevo . Its modern name the village got thanks to the many vineyards that surround it.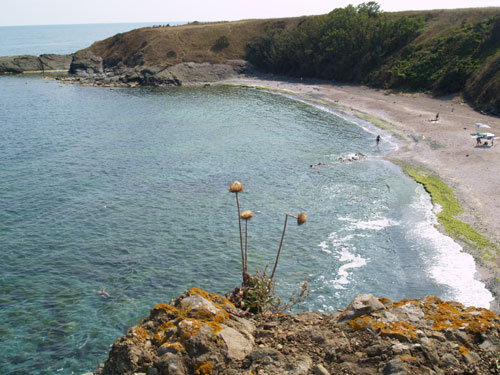 Avoid high taxi and transport costs by self-driving with a Bravo cheap rent a car in Burgas. The car hire service is available from major Burgas airport , Sarafovo and in the city. So the combination of sea and mountain climate, proximity of the river Ropotamo and the Thracian sanctuary Beglik Tash (Bulgarian Stonehenge) and the excellent conditions for sunbathing, water sports and daily entertainment made Lozenets favorite place for summer holiday. Surprisingly, even the night life here is quite dynamic - a few iconic restaurants offer 24 - hour emotions, cultural events are constantl organized in the open.
All this is good reason many young holidaymakers to choose exactly Lozenets for their summer vacation. Even if you get bored, you can drive to the neighboring resorts of Kiten, Tsarevo and Primorsko, and then again to plunge into the unique atmosphere of the seaside oasis of Lozenets. For a good holiday to travel with the family, or with friends, pick up the vehicle best fits you and enjoy your travelling in Bulgaria.