Car hire Bulgaria Burgas
Car hire Bulgaria Burgas discount rental car brand Toyota Yaris with automatic gearbox.
Rent a car in Bulgaria Burgas Toyota Yaris with automatic transmission
rental price is reduced with 1 euro per day for the season in 2016y.
Book online and the discount will be taken into account when ordering the vehicle.
Reduced low price for car hire Bulgaria Burgas - 1 euro per day in season 2016y
, Toyota Yaris is a compact five-door vehicle.
Book
Toyota Yaris
5-door
air conditioning yes
5 seats
music yes
Transmission: Automatic
Car hire Bulgaria Burgas Toyota Yaris automatic transmission. The promotion is valid when renting Toyota Yaris. Using this action, you get a discount of 1 euro per day.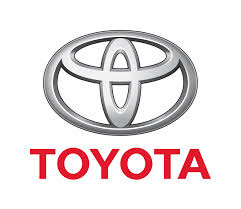 Toyota Yaris - subcompact car produced by the Japanese group Toyota.
Cheap car hire Bulgaria Burgas Toyota Yaris with automatic gearbox modern economical car that is equally good both in appearance and in driving. Toyota car hire is easily controlled, it is a small economy car delivering a smooth ride. The car is small, cute. Ideal for stylish people. Rent an automatic car Toyota Yaris with automatic transmission will allow to move and park in the modern metropolis, excellent dynamics combined with low fuel consumption. The driver's seat is arranged so as to provide maximum comfort and convenience. Car hire Bulgaria Burgas discount with Bravo book a self driving vehicle. Good conditions and prices.
Rent a car in Bulgaria Burgas Toyota Yaris class automatic excellent choice of family car with low fuel consumption and excellent maneuverability movement. Rent a car in Bulgaria Burgas cheap Toyota Yaris you get a well-run, stylish car with a spacious interior. Small, stylish and practical car hire. Car hire in Bourgas in our company gives travelers pleasant moments of communion with the hospitable and friendly Bulgarian people. Car hire in Bulgaria Bourgas - book in advance. In this case, you will be able to save your money. Rent a car in Bulgaria Burgas with an automatic transmission of 17 euros per day.
Bulgaria is an amazing and attractive tourist destination in Europe for holidaymakers . Each tourist will be able to find a place to rest. After all, there's just all that everyone wants to see -old cities, beautiful sceneries, healing waters and much more. In order not to depend on public transport and to be free to travel, you can rent a car. Car hire Bulgaria Burgas allows you to move independently and stop at any place you like. Travelling by car across Bulgaria is easy. Bulgaria fascinates tourists with its pristine virgin nature. Many people from Russia, Denmark, France, Sweden, Germany, Poland, Czech Republic, Finland, Lithuania, Latvia, Ukraine in Bulgaria prefer to relax in Burgas. The first place to where holidaymakers go to relax at the Black sea, of course is the beach. Burgas offers a large selection of holiday beaches. For the tourists are attractive and other cities in Bulgaria. For example- the city of Nessebar with its rich history. For vacation in Bulgaria the best way to get around is to rent a car. Having a rental car gives you the convenience of going anywhere at any time.Get the best price and service for car hire Bulgaria Burgas by Bravo The most popular Bulgarian Black Sea Summer Resort situated in south-eastern Bulgaria is the modern resort of Sunny Beach. The seaside resort is a good place for a wonderful family vacation at sea. Sunny Beach is one of the most famous resorts on the Bulgarian Black Sea coast and attracts young people from all over the world. From Sunny Beach you can also go to different cities of Bulgaria, to visit historical, natural and national sights of the country.
Many people prefer to spend their holidays abroad- summer on the beach in Bulgaria, traveling to different cities. Everyone chooses his own leisure. Travelers go on a trip on their own car or prefer to hire a car . There are many tourists who claim that traveling alone is the best way to see the country. In Bulgaria in summer you can go to the beach or spend a few days in the mountains, enjoying the beautiful picturesque sceneries and healthy air. Holidays in Bulgaria in the mountains has always been popular and pleasant at any time of the year. In summer there is no heat, in spring and autumn mountains are breathtakingly beautiful. A variety of leisure activities in Bulgaria and many attractions will delight you and your family. Today summer holidays in the mountains are accessible to all. The cheap resorts make holidays, recreation in the mountains and treatment in Bulgaria enjoyable and available. In the mountains there are numerous mineral springs, on the basis of which the resorts work. The highest mountains are Rila, Pirin, Stara Planina, the Rhodopes. The resorts in the mountains - Bansko, Borovets, Dobrinishte, Banya, Bansko, Sandanski, Velingrad, Hissar, Devin, Kyustendil, Troyan, Teteven, Apriltsi, Tryavna, Elena, Kotel, Zheravna In Bulgaria you can combine recreation and treatment. The treatment and the affordable healthcare in Bulgaria nowadays attracts a huge number of tourists. This is a great opportunity to improve their health plus get proper recreation. In Bulgarian spa resorts for rehabilitation is used not only water but also a healing mud from the bottom of the lagoons and estuaries. The most popular health resorts in Bulgaria are near Burgas, Pomorie, Golden Sands resorts Albena, Balchik, Saints Constantine and Helena. The most convenient way to travel around Bulgaria by rental car. Company Bravo offers for car hire Bulgaria Burgas the most popular and well-established brands: Opel, Volkswagen, Ford, Mercedes, Bmw, Toyota, Nissan, Audi. The rental cars are various models at the best prices in Bulgaria Burgas. They proved themselves as quality vehicles and offer the best option price-quality ratio . Bourgas is on the southern Black Sea coast and from there the access is easy by car to Pomorie, Aheloy, Primorsko, Sozopol and all other main tourist centers. Car hire Bulgaria Burgas is the easiest, fastest and cheapest option.
Bravo offers rental car Toyota Yaris - a brilliant combination of acceleration and fuel economy. Best cars for rent in Burgas and Bulgaria. Car hire possible every day directly at the airport of Burgas. Rent a car in Bulgaria Burgas unlimited mileage with economical petrol engine and air conditioning. Make an online booking on our website.
Toyota Yaris good excellent work of the automatic gearbox excellent dynamics. Parking easy. Pick up and drop off of rental car Toyota at convenient time and place in Bulgaria.