The arrival of summer 2023 will bring a flurry of celebrations, beach dances, sporting events, and several other artisticevents.
A thematic weekend schedule in Burgas for the months of May through September.
Burgas locals and visitors will undoubtedly enjoy more summertime excitement which has been added for 2023.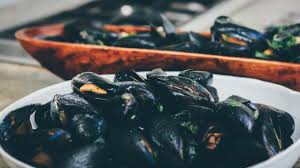 The envisioned Green Week End will start with a captivating program from May 12–14. The Ethnographic Museum's newly renovated structure will be unveiled, there will be a parade and carnival with the participation of young people from the Biodiversity Foundation, and the documentary "Salted People" will be shown as the opening event of the planned Green Weekend (May 12–14).
Guided tours at the Sea Garden Sea Garden informational excursions have been planned, and APS "Poda" will take part in the "Touch the world (under) water" event.
An open stage of school rock will be performed over the weekend of May 26–28 at the balustrada next to the Casino del Mar. Burgas' student groups will take the stage for a genuine musical performance.
Without children's activities and laughter, what is a city? A long weekend will be held in Burgas from June 1–4 for kids who will be joined by their parents, grandparents, and other older kids. The Burgas Run organizers have planned a family run for June 3 and will shortly reveal additional entertainment options.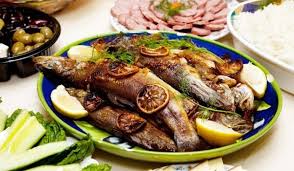 The traditional Mussel weekend, which takes place from June 9 to 11, will also be back in 2023. It will feature several Burgas businesses that will tempt you with special deals based on themes.
The date of the traditional festival "Horo by the Côte d'Azur" has changed. On June 17, vibrant dances will be performed on the Troikata square. This weekend, the "BG Cinema Vacation" festival will be held for all fans of the seventh art.
Burgas is a leader in the field of technology and dynamism, and "Remotion Fest Burgas" is being held for the first time in a seaside city.
From June 21 to June 25, the event will be devoted to the Digital Nomad Week. The pace of the kaleidoscope of events is expected to pick up speed in July.
The First International Ballet Competition "Sara Nora Prima," which will be overseen by the International Ballet Association "Sera Nora," will be conducted from July 4 to July 9 and will be the highlight of the spa city's summer cultural calendar conjunction with the State Opera - Burgas and the city of Burgas, "prima Nora. Nora Prima."
A weekend of dance art will take place concurrently (7-9.07), in which numerous Burgas-area schools will participate with performances and lessons in various locations.
From July 13 to 15, the fair "Flora" will host the return of "Jazz in Burgas" for music enthusiasts.