The summer flight schedule of Burgas airport Bulgaria entered into force and with it began the changes in the schedules of the airlines performing year-round scheduled flights to Burgas airport, as well as the opening of the regular summer lines for the new season. It was reported by the press service of the airport.
At the moment, the summer regular flights are planned to nearly 50 destinations in 20 countries. With the greatest frequency are the flights to Sofia, Moscow, St. Petersburg, London, Prague, Minsk, Warsaw, Brno and Bratislava. Flights to all these destinations during summer season Burgas airport will service flights daily. With the entry into force of the summer schedule, "Bulgaria Air" national carrier increases the frequency of its flights to Sofia initially to five times a week, and later every day.
Regular flights Wizz Air to London Luton Airport, which is currently carried out three times a week, becoming daily from 20 June 2016. Flights to London four times a week with Thomas Cook Airlines UK from mid-May.
Regular flights to Manchester will perform two airlines Thomas Cook Airlines UK and Condor airlines.Newcastle, Birmingham, Cardiff, Glasgow, East Midlands are other areas of the UK, where will fly Thomas Cook Airlines UK flights once a week since May. Car rental agency Bravo offers a wide selection of cars to rent at the airport of Bourgas every day. The rental cars are in different price categories, European and Japanese brands.
Flights to Moscow Sheremetyevo airport will fulfill Bulgaria Air from the beginning of April, and S7 Airlines flights to Moscow, Domodedovo which are currently carried out five times a week, from the end of April will be every day, and during the hottest summer months will be 3 flights every day . S7 will fly once a week and in Novosibirsk. Rossiya Airlines will carry out daily flights to the beautiful St. Petersburg, and Bulgaria Air will fly in that direction three days a week. Ekaterinburg, Moscow, St. Petersburg, Nizhny Novgorod, Samara, Kazan and Volgograd are destinations that are included in flight schedule of Bourgas airport in late May Ural Airlines flights.
Regular flights to the Russian city of Cherepovets are planned by Severstal Aircompany.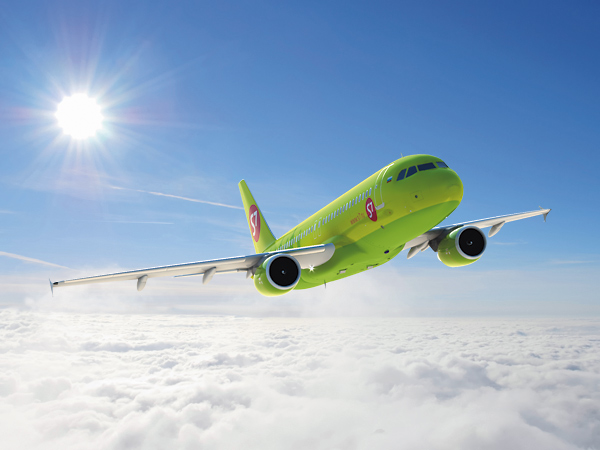 The two airlines Jetairfly and Thomas Cook Airlines Belgium announced regular flights from Belgium to Burgas, which will start in early May. Thus, flights to Brussels will be five times a week, and two days a week flights to Ostend Belgium. Prague, Brno, Pardubice and Ostrava in the Czech Republic, Bratislava and Kosice in Slovakia and Warsaw, Poznan and Katowice in Poland - areas to which the airline Travel Service will operate flights from Bourgas in summer. Flights start at the end of the month of May.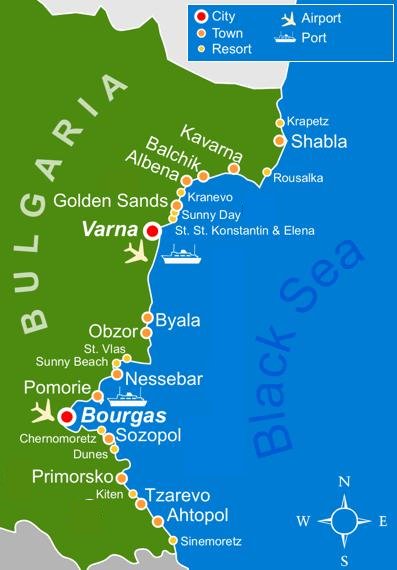 The airline Norwegian Air Shuttle will have regular flights to Copenhagen, Denmark, Oslo and Stavanger Norway, Sweden Stockholm, Norwegian Air International will serve flights to Helsinki Finlandia from the beginning of May. To Zurich Switzerland once a week will fly Germania Flug in June. Regular flights to eight cities in Germany are planned in the moment from Bourgas Airport: flights to Berlin, Münster, Munich, Bremen and Rostok will perform once a week the airline Germania from the end of the month of May, and SunExpress Deutschland will fly to Frankfurt (three days a week) , Leipzig (two days a week) and Hanover (one day a week) from the end of April.
Summer scheduled flights will be included in stages in the airport schedule throughout the summer season, and current information about the days and frequency can be found on the website of Burgas airport burgas-airport.bg. In summer season Bourgas airport will connect the Black sea city with more than 150 destinations in 42 countries in Europe, Asia and Africa.
In summer the airport will serve about 80 Bulgarian and foreign airlines added the press center. added the press service him. The process of planning the summer flights continues even during the season.
source burgasinfo.com