Burgas airport summer schedule 2015
Summer schedule starts from March 29 2015
Burgas Airport connects the maritime city with more than 150 destinations in summer. From March 29 summer flight schedule is in force for Burgas airport. The highest frequency in the summer schedule of regular lines of flights is to Moscow, Sofia, Prague, London and St. Petersburg. With the highest frequency in the summer schedule of regular flights will fly to Moscow, Sofia, Prague, St. Petersburg and London, which will be performed every day.
Flights to Copenhagen, Oslo, and Helysinki Stokgolyme nachinaetsya with aprelya basis. In June airline Condor basis regular Flights st Frankfurt and Leipzig and Manchester. Flights to Bratislava, Kosice, Brno and Ostrava 4 times a week. Flights to Prague Czech capital start at the end of May and there will be every day .
Airline Wizz Air Hungary will continue to serve its regular flights to Budapest (Hungary), Warsaw and Katowice (Poland) - 3 times a week from mid-June and to London (UK) each day. In summer 2015 Bourgas airport will connect the Blacksea town with over 150 destinations in 42 countries in Europe, Asia and Africa.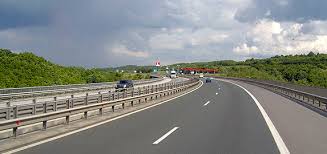 In summer airport Burgas will serve nearly 80 Bulgarian and foreign airlines. If you're traveling by air and you can hire a car at Burgas airport from Bravo rent a car. Hiring a car when you go abroad makes things simple. If you want to see Burgas , its region and the most of Bulgaria, you really have to rent a car during your stay.
How to book

Book cheap car hire fast and easy in Bulgaria. No credit card needed.
Fill in your rental dates in the yellow Search form , view our offers for your period and choose the car you want.




Contacts
Call us or send us e-mail
Bulgaria, all towns
Burgas Airport
Varna Airport
Tel.+359 876 490 133
E-mail: rentbravo@gmail.com