In the summer of 2018, holidaymakers on the Southern Black Sea Coast will travel four-lane road from Aheloy and Pomorie, the loaded 5-kilometer section will be relieved. The extension of the Pomorie-Aheloy road will be ready by the summer. From Burgas to Sunny Beach - no traffic jams and a new road.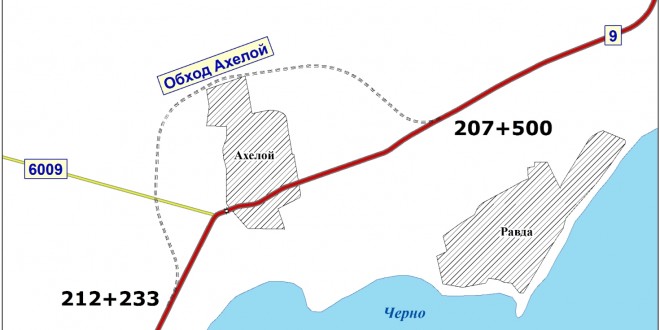 Until the construction of the Pomorie crossing, the new four-lane route will be attached to the old road I-9 Bourgas - Sunny Beach. A road overpass will be built to connect the village of Tankovo and Aheloy. A bridge is currently being built by the Aheloy River.
A new road link will be built, connecting the third-class road Kableshkovo - Aheloy with the main road I-9, as well as a road link connecting Aheloy and Sunny Beach just before the roundabout for Ravda.
On October 13, 2017 is the start of the long-awaited expansion of the Burgas-Sunny Beach road. The works begin first in the section Aheloy - Pomorie. The two-lane stretch is a part of the road to Varna and is a nightmare for drivers because of the huge congestion.
In July and August, the trip from Sarafovo Bourgas airport to Sunny Beach is a daily test for the drivers. When transferring or excursioning with tourists, companies are insured with extra waiting time on the road. In Sunny Beach, between June 15 and August 15, there are over 600,000 people, this resort is served by one road.
The inhabitants of Aheloy can not wait to get the traffic out of the city and reduce the noise. The construction of the passage and the extension of the rest of the road will take place in stages.