7 seater cars, rent a car Burgas, Bulgaria
7 seater cars, vans rental is perfect for road trips, fun family vacations or getting the group where they need to go. Bravo 7 seater cars, rent a car Burgas offers rental service across Bulgaria. They are comfortable vehicles, roomy with huge storage space and good road handling. Opel Zafira is able to carry seven passengers. The van , 7 seater car is higher off the ground, it is easy to drive and park. Seven-seater minivan Opel Zafira (5 + 2) is a comfortable family car. Hire a van Opel Zafira in Burgas , if you need 7 seats. The van is suitable for large families, accommodates 7 people.The Opel Zafira , Ford Galaxy and Vw Sharan are nice because you are up high and can see over other vehicles. It is an excellent five - or seven passenger minivan rental choice for larger family.
Family seven-seater cars are fully approved and serviced so you have peace of mind while driving. You can take your vehicle direct from the airport Burgas to get on with your journey straight from the airport.
If you need more capacity for your trip in Bulgaria, book a 7 seater van rental for your next trip and enjoy extra storage and seating. Whether you need a van for a week, van rental per month or for longer, Bravo 7 seater cars rent a car Burgas offers a smart solution to its customers. Affordable prices for hire and high quality service are guaranteed. Find cheap deals on passenger van rentals Burgas. Bravo rents automobiles and vans for short and long terms. At our website rent a car Burgas , you can book a self driving van hire. The rates for long term van hire per day are lower.
Traveling with a big family require a car that has six or more seats and space for the suitcases, the Opel Zafira, Vw Sharan and Ford Galaxy are the perfect seven seater for minivan rental. Our collection of 7 seater minivan rent a car Burgas has the perfect family car for your journey in Bulgaria. Large seven seater minivans are ideal for families with children because of having more room for all luggage and child seats. Bravo offers long term six or seven seater van rental for 2 weeks or longer. There is no limit on how many kilometres you drive in Bulgaria.
The Opel Zafira, Vw sharan are some of the 7 seater cars you can choose from. Find the best 7 seater rental Burgas for your stay in Bulgaria. Cheap 7 seater car hire Burgas is offered at the airport , you can select a car and book it online.
Renting a 7 passenger van is the ideal choice when you need a great space, 7 seats van. Our 7 seater mini van are all at a very low price. The mini van Opel Zafira can easily accommodate 7 people with its 7 seats and 3 medium suitcases or 5 people and 4 large suitcases and 2 bags. Minivan rental is a great hire option, especially if you are going to be traveling with children. We offer a custom service which allows clients to pick-up and drop-off their van - a car with 7 seats anytime, anywhere. With Bravo 7 seater rent a car Burgas, Bulgaria you can pick up your minivan 7 rental at your arriving airport, railway station, bus station, hotel or villa. Each rental 7 seater car Burgas, Bulgaria has a great price and offers a variety of pick-up and return options. Our team can meet you at all international airports in Bulgaria – Burgas airport, Varna airport, Sofia airport and Plovdiv airport. The van rental Burgas, Bulgaria can be booked online and picked up at the place you want.


For holidays in Bulgaria, families choose to book a van or minivan for their stay. 7 seater minivan, rent a car Burgas is becoming increasingly popular service because it is a convenient means of travel with enough free space for luggage that we carry with us. The vans for rent can be used both as five-seater and as seven-seater. You can choose how to use it. if you use the minivan as a 5-seater in the back of the car there is room to fit a stroller and large suitcases. In this way, the minivan offers more luggage space than a station wagon car. The family cars rental Burgas combines the possibility of a comfortable trip and a place to collect luggage, which is usually not small when we are on vacation.

Vw 7 seater car rental is available Burgas airport, Burgas city and all resorts near Burgas in Bulgaria. The vans are very practical because they can be used as a 6 seater or 7 seater car rental . It depends on the number of the passengers . The minivans have 7 seats and you can use as much seats as you want. 7 passengers car rental is a good option for a compact and practical family car for city driving 6 -7 local car rental Burgas and provide good cargo capacity. When the family or group of friends is large, it is likely that various trips outside the city often take place, among the nature for recreation. Bravo 7 seater car rental has a large number of minivan models. On the Bravo website you can find budget models from several manufacturers of traditional high-quality cars from renowned masters, such as Germans and Japanese. Such diversity allows each family to make the right choice, taking into account the desires and needs.

Maybe not as much as the station wagons, but minivans are also in high demand. They are ideal for large families or traveling with company, because few other cars offer seven seats. Our compilation cannot but include the Opel Zafira and one of the most popular vans. The Opel Zafira is a great choice for a minivan.
Pros of car rental in Burgas 7-seater - comfortable driver's position, alternative fuel options, seven-seater.
Rent a big family van Burgas for your family with up to 7 seats, the comfortable option when it comes to group travel.
Bravo 7 seater car rent in Burgas Bulgaria offers cheap self drive van hire as little or as long as you need it, for a week, a month or longer . Bravo van hire company provides service in different parts of Bulgaria.The van hire covers Burgas, Sunny Beach, South Black Sea coast and north . Seven seater cars are a great choice for people looking for a family car. The Ford Galaxy, Vw Sharan and Opel Zafira feature a roomy cabin, plenty of headroom in the middle row for adults, spacious interior to accommodate for your family's needs.
Minivans of all brands Volkswagen, Ford, Opel are in great demand for family or collective trips. 7 seatет minivan rent a car Burgas is convenient for 5 people with luggage or 6 passengers and their suitcases. Minivan rental offers a large capacity, minivans have 5 doors and 3 rows of seats and 7 passenger seats.

Ford Galaxy or Opel Zafira is the ideal family car rental Burgas . In such car it will be convenient to travel in Bulgaria. Convenience of the cabin is also at a high level. If you are traveling by car with small passengers, it is advisable to hire a car seat. You can rent a baby or child car seat at a reasonable price.

The 7 seater cars are a quality and reliable travel companion. If you want a space car, if you want a car for 7 people or for many packages, use our van rental service with a large luggage compartment! If you plan to bring a lot of suitcases, consider renting a 7-seater car van. The seven seater cars rent a car Burgas are might be the best option for comfortable travel for 5 to 7 passengers.

7 seater rental car are bigger than the average sized vehicle. It is the best option because you will have not only space enough for the whole family but also your luggage. 7 seater rent a car in Burgas allows you to transport a lot of equipment . You can cut the cost of traveling in Bulgaria Burgas sharing the budget on car hire with your friends . You choose from different 6 - 7 seater car Vw Sharan , Opel Zafira, Toyota Corolla and Ford Galaxy. If you hire a vehicle minivan that you are not too familiar with, our employee will help you , explain and show you everything that you need. We will make sure that you have the best experience with Bravo 7 seater rental Burgas.

Burgas is very interesting city in Bulgaria. Burgas city is the arrival point for most visitors to Bulgaria in summer . The town has established itself as a tourist destination with its history and beautiful surroundings. 7 seater minivan rent a car Burgas allows you to make the most of your stay. If you want to save money when hiring a van in Burgas, book online one of 7 seater minivan Ford Galaxy, Opel Zafira and Vw Sharan in internet . It is easy with Bravo Burgas with a variety of passenger van rental options to meet your rental needs. Whether you are travelling with 5 or 7 people, our vans will have enough space for everybody. Rent a 7 seater van and enjoy the city of Burgas.
Some tourists prefer to таке a taxi, but in Burgas and elsewhere оn the Black Sea in Bulgaria taxi services are expensive in summer. Public transport limits the decisions of tourists about what to visit and what does not, and, among other things, makes them follow the timetable and schedules, which once again underlines the advantage of using car hire in Burgas. 7 seater car rental can be a more profitable option if you drive during the vacation.
Rent a big family car for your holiday in Burgas and enjoy Bulgarian Black Sea coast with your family. 7 seater minivan rental Burgas for your trip in Bulgaria is a cheap alternative to driving several cars. The biggest advantage of renting a larger car is the big amount of space with a lot of storage space suitcases and other things.


Advantages of renting 7 seater minivan Burgas

If you are on a family holiday hiring 7 seater minivan is a cheaper alternative to driving several cars. For family outings, whether for a family trip with the children and grandma and grandpa or group of friends - with a 7 seater rental, you will need fewer vehicle and lower fuel costs. Rent a family van for the holiday and enjoy a trip together in Bulgaria.
Despite being roomy, seven seater MPV is great to drive and easy to manoeuvre and park.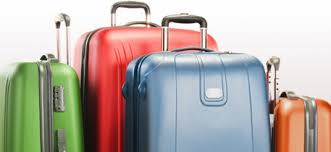 Rent 6 or 7 seater people carrier at low prices and enjoy the extra room you need. When you rent a 7-seater car, you have enough space for the holiday luggage .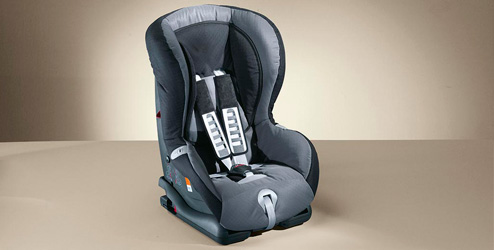 Baby car seats and child seats are available upon request.

We have a large selection of different models for you to choose from, such as Vw Sharan, Opel Zafira with 7 seats to hire in Burgas , Ford Galaxy minivan , Toyota Corolla Verso. Every car from class 7 seater minivan is with more than 5 seats.

Where can you rent a 7 seater car?
Rent cheaply a 7 seater in Burgas, Ravda, Aheloy, Sveti Vlas, Sozopol, Sunny beach and many other places in Bulgaria for your excursion.

If you hire a van 6+1 seats or with 7 seats not only can you travel together but you will have more space, as you can carry travel bags , suitcases all traveller luggage well as more passengers. Enjoy the spaciousness of a large 7 seater car hire. With Bravo you can choose the best 7 seaters cars for rent in Burgas available from the best brands car makes such as Volkswagen Sharan , Ford Galaxy , Opel Zafira or Toyota Corolla Verso. When you're choosing the best van rental in Burgas Bulgaria , make sure that you know your arrival date and time in Bulgaria. Тhere is always a great demand for this type of vehicle. even if you are only five but with lots of luggage we recommend the vans rental because of the interior space and a big enough car boot. You will have room for the baby stroller .

Rent a minivan Burgas is ideal choice for comfortable trips to the Burgas airport, the train station, the city. Order minivan rental in Bulgaria at the best price easily online at our website. All our 7 seater vans are air-conditioned and ready to provide customers child seats proper to height and age for your children. Rent a car 7 seats is a great choice if you are going on holiday with your family in Bulgaria. The trip will be more convenient than using public transport and much more profitable than renting several cars. The minivan has enough space even a large family can stay comfortably. Hiring a seven-seat car in Bourgas is excellent option to drive to the specified location. If you want to rent a seven seater car, you need to hire bigger car for your entire period in Bulgaria, it is necessary to book it in advance for the dates of the lease. Prepare for your trip, especially if it is long.
Bravo offers several of the best 7 seater van for rent in Burgas. When you book directly a 7 seater car rental on the website, there is no booking fees and no credit card details are required. Seven or 6 seater car rental will help you to fit into your vacation budget when you are more than 5 passengers or have more luggage, more large sizes suitcases or a baby stroller.
Opel Zafira minivan rental Burgas has three rows, two rows of two seats and one row of three seats. The comfort inside is on level. The materials are high quality. Everything shows that you and your family will travel peacefully and safely. There is a lot of space for luggage.

Lack of space is a common issue when traveling by car. And it is true that the vehicle you need to get to your chosen destination or to go shopping while on vacation may end up being too little. Similar to how waiting for a ten-minute trip is different from waiting for a five-hour trip, keeping your shopping bags is not the same as keeping four or five people's luggage for a week.
For this reason, for large families or a good group of friends, it may be a good option during the holidays to get a bigger one for a few days. A rental company Bravo Burgas offers different kinds of large vehicles, such as minivans, which are better adapted to this type of circumstance .

Opel Zafira, Ford Galaxy and Vw Sharan are convenient, safe and comfortable vehicles, roomy that are ideal for long trips with the whole family. While traveling in front of you opens a great opportunity to discover the country and enjoy the beauty of the city and see for yourselves the unique sights and landscapes of this European country, which attract thousands of tourists. You can hire one of our 7 seaters in Burgas Bulgaria and make the most of your visit.Bulgaria is unusual natural place. Many tourists prefer Bulgaria Burgas and holidays on the Black Sea. It is nice a place for relaxing with the children on the beach. Active tourists can rent a car for sightseeing. We recommend you to order and book 7 seater car hire in advance and can independently discover this interesting country. Bulgaria has very interesting culture and history, beautiful sea beaches and incredibly delicious traditional cooking. 7 seater cars, rent a car Burgas Bulgaria provide maximum flexibility when placing luggage. Suitcases and bags, stroller for your baby all the luggage will be placed in the trunk of the van. Cheap 7 seater car hire Burgas Bulgaria allows to discover the cultural monuments and enjoy the spectacular scenery, making a lot of photoes. Make your vacation a memorable one in Bulgaria. 7 seats car rental Bourgas is the cheapest with us.